Navigate Your Way to Dallas' Premier Boat Buying Destinations
August 9, 2023

Posted by

Blackbeard
Comments Off

on Navigate Your Way to Dallas' Premier Boat Buying Destinations
Introduction
Navigating the waters of boat buying can feel like an overwhelming task, especially in a city like Dallas with its vibrant boating scene. The Dallas boat market is teeming with options, from luxurious yachts to speedy jet boats and family-friendly pontoons. Whether you're an experienced sailor looking to upgrade your vessel, or a novice setting out on your first boating adventure, this guide will help you navigate your way to Dallas' premier boat buying destinations.
In this article, we'll delve into the specifics of the Dallas boat market, exploring popular types of boats, the factors influencing the market, and the demand for boats in Dallas. We'll also shed light on the top boat dealers in the city, what to consider when buying a boat, and the unique selling proposition of reputable dealerships. Let's set sail on this information-packed journey and help you find the perfect boat for your needs and lifestyle.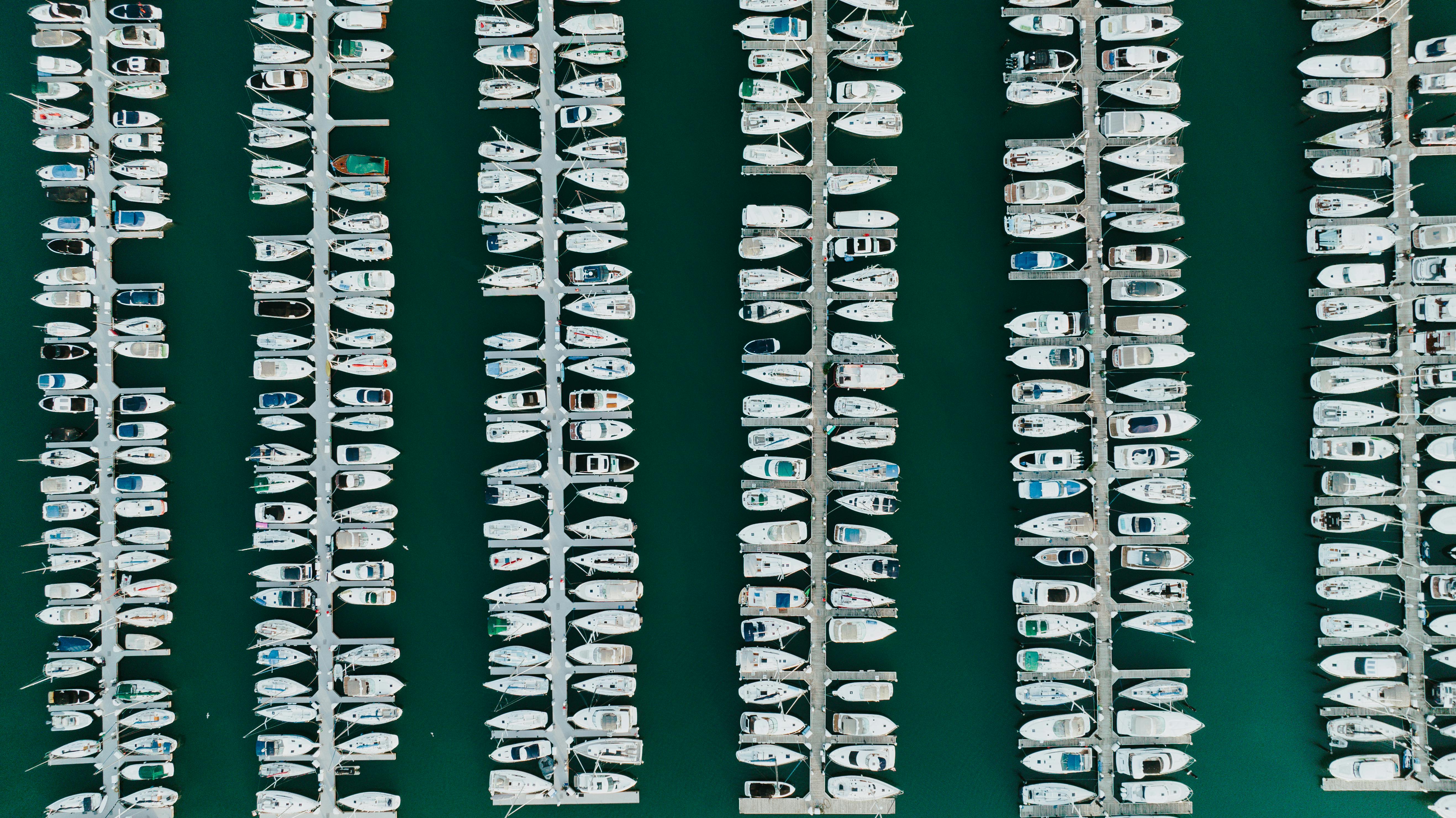 Understanding the Dallas Boat Market
Navigating the boat market in Dallas is akin to cruising the vast, blue sea. The journey is thrilling, but you need to understand the landscape to make the most out of it. Whether you are a seasoned boat owner or a first-time buyer, having a grasp of the Dallas boat market will help you make the right purchase.
The Demand for Boats in Dallas
Dallas, with its proximity to numerous lakes and beautiful weather, is a hub for boat enthusiasts. The city boasts a thriving boat market with strong demand driven by the love for water sports, fishing, and recreational boating. The growing popularity of boating activities, coupled with the increase in disposable income among Dallas residents, has fueled the demand for different boat types.
Popular Types of Boats in Dallas
Dallas, with its diverse waterways, supports a variety of boat types. Fishing boats, family recreation boats, and hybrids are all popular in the area.
Fishing boats are loved by both novice and expert anglers. These boats, with their design and accessories, are tailored to meet the needs of serious fishermen. On the other hand, family recreation boats, like bowriders, pontoon boats, and sailboats, are popular for their versatility, making them ideal for pleasure trips, water skiing, and other water activities.
Hybrids, or center console bay boats, are also gaining popularity. These boats are designed to meet the needs of both fishing enthusiasts and families out for a fun day on the water. They are a perfect blend of fishing functionality and family-friendly features.
Factors Influencing the Boat Market in Dallas
Several factors influence the Dallas boat market. Firstly, the city's climate and proximity to numerous lakes make it perfect for boating almost year-round.
Secondly, the economic growth in Dallas has resulted in an increase in disposable income, leading to higher boat ownership. The city has also seen a growing number of boat shows and fishing tournaments, further driving the demand for boats.
Lastly, the availability of reputable boat dealerships offering a wide range of boat types, competitive pricing, and excellent customer service influences the boat market in Dallas. Dealerships like Blackbeard Marine Dallas provide comprehensive boat buying experiences, assisting customers from selection to financing, ultimately influencing the trends and demands in the Dallas boat market.
In summary, understanding the Dallas boat market is a crucial step in your boat buying journey. By recognizing the demand, knowing the popular types of boats, and being aware of the factors influencing the market, you can navigate your way towards an informed and satisfying boat purchase.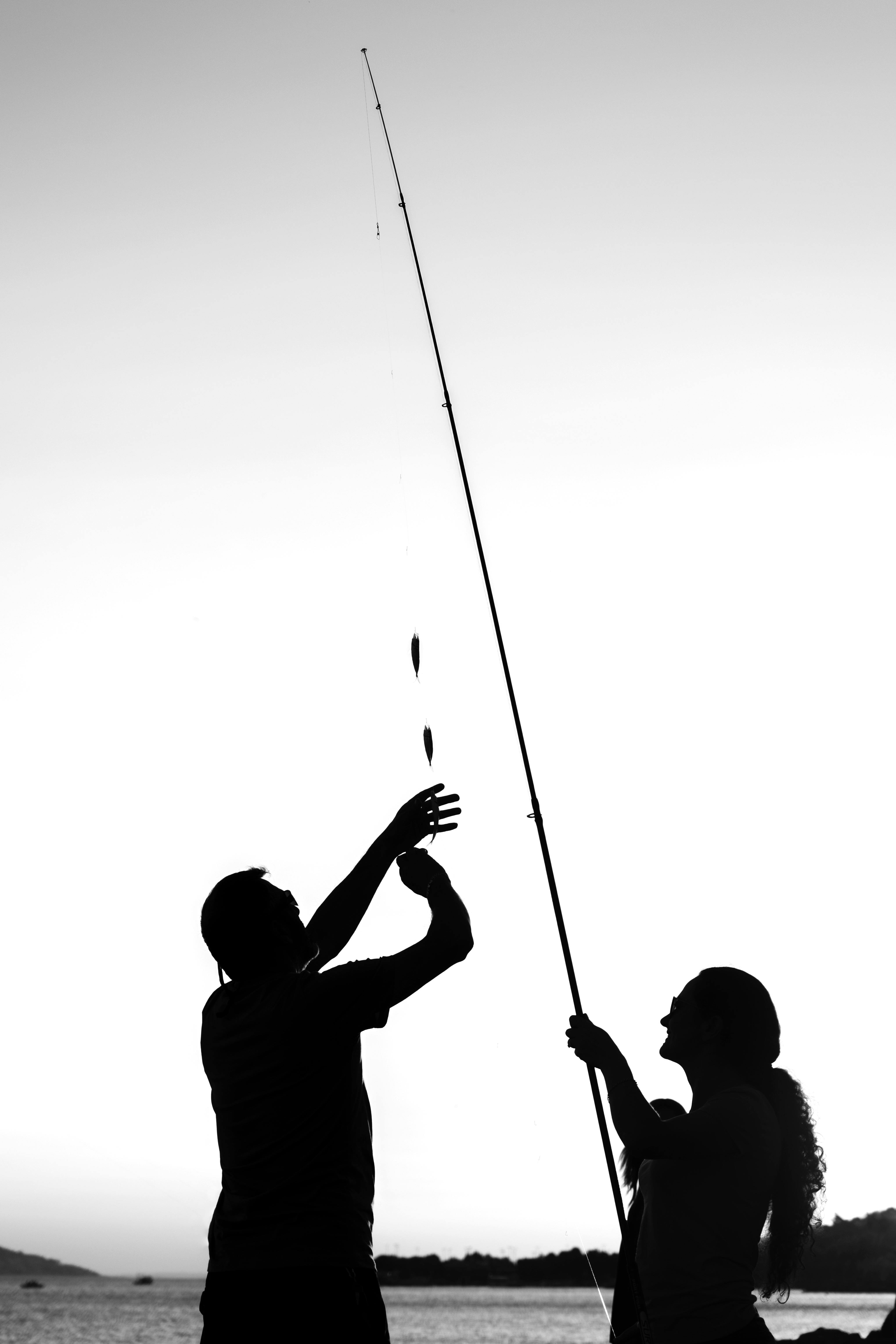 Top Boat Dealers in Dallas
The city of Dallas, renowned for its dynamic boating community, is home to numerous reputable boat dealers. These dealerships offer a vast array of boats and marine services, catering to the diverse needs and preferences of boat enthusiasts. Whether you're seeking a luxurious yacht, a versatile fishing boat, or a fun-filled personal watercraft, these top Dallas boat dealers have you covered.
MarineMax Dallas
Situated on N. Stemmons Freeway, MarineMax Dallas boasts an extensive inventory of new and used boats. With a dedicated team ready to provide both sales and service, MarineMax Dallas is a one-stop-shop for boating needs.
Phil Dill Boats
Phil Dill Boats, located on North Stemmons Fwy, has been serving the Dallas area for years. Known for their excellent customer service, Phil Dill Boats offers a selection of high-quality new and used boats.
Blackbeard Marine Dallas
Expanding their reach to Texas, Blackbeard Marine Dallas brings an impressive selection of boats for sale. Alongside boat sales, they also offer financing and maintenance services, making your boat purchase a seamless experience.
Nortex Marine Sales and Service
Nortex Marine Sales and Service, located on E Interstate 30, is another worthy choice for potential boat owners. They offer an array of boat repair services alongside their boat sales.
Slalom Shop – Lewisville
A family-owned business, Slalom Shop in Lewisville has been a part of the Dallas boating community for over four decades. They offer a wide range of boats and pride themselves on their top-notch customer service.
Boats of Dallas
Boats of Dallas, located on Porter Rd, offers a variety of boats. Whether you're looking for a sport boat or a cruiser, you'll likely find what you need.
Fun-N-Sun Boats-N-Tackle
Located in Hurst, Fun-N-Sun Boats-N-Tackle offers a wide selection of new and used boats. They also provide boat repair services.
Jerry Whittle Boats
Jerry Whittle Boats, a family-owned dealership, has been serving the Dallas boating community since 1956. They offer a variety of boats and also provide repair and maintenance services.
Texas MasterCraft – Aubrey
Texas MasterCraft in Aubrey offers a range of high-quality boats. Their knowledgeable staff is always ready to assist customers in making the right boat purchase.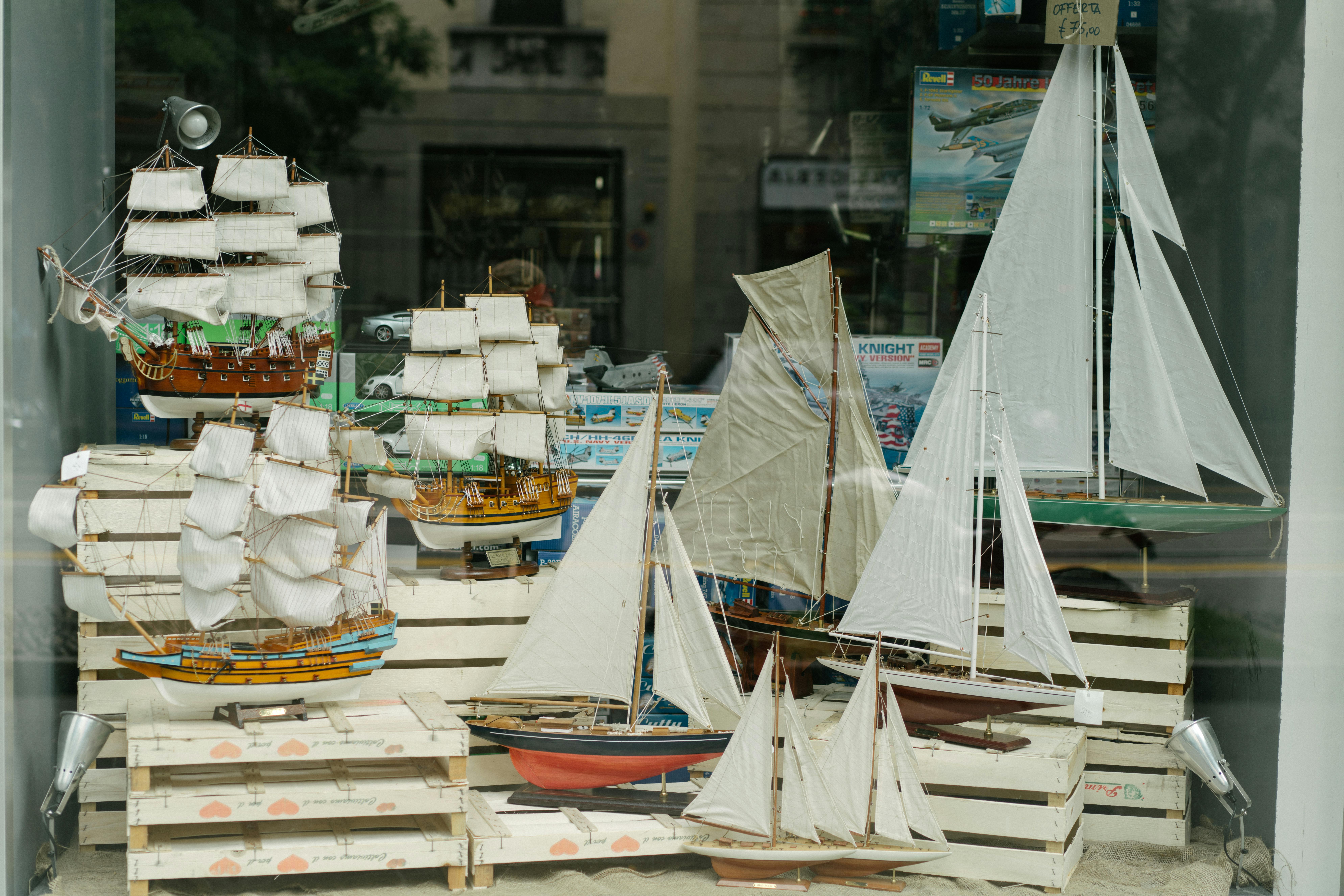 What to Consider When Buying a Boat in Dallas
When it comes to purchasing a boat in Dallas, there are several critical factors to consider. From deciding between a new or used boat to understanding financing options, insurance, and maintenance services, making an informed decision requires thorough research and careful consideration.
New vs. Used Boats
The debate between buying a new or used boat depends heavily on your budget, preferences, and how you plan to use the boat. Buying a new boat comes with several benefits, including the latest technology, customization options, and the peace of mind that comes with a manufacturer's warranty. However, purchasing a used boat can be a cost-effective option, especially if you have a tight budget. Do keep in mind that buying used may involve inheriting any previous issues the boat may have had, and any remaining manufacturer's warranty may not be transferable.
Boat Financing Options
If you can't afford to pay the entire amount upfront, don't worry! Boat financing is a feasible option that can help you stay within your budget. Many boat dealerships offer financing options, but you can also approach banks, credit unions, and online lenders. It's essential to shop around to find the best rate and terms. Getting pre-approved for a boat loan can give you a clear idea of your budget, enabling you to shop with confidence.
Boat Insurance
Before you hit the water, make sure your new investment is insured. Boat insurance offers financial protection against damage or loss related to accidents, theft, or natural disasters. Coverage options and costs vary, so it's advisable to get multiple quotes and understand what each policy covers before making a decision.
Boat Maintenance and Service
Owning a boat is a significant responsibility that requires regular maintenance to ensure it remains in optimal condition. When choosing a boat dealership, consider if they offer servicing options. Regular servicing from reputable professionals can prolong the life of your boat and potentially save you money in the long run.
In conclusion, buying a boat is an exciting adventure, but it's also a substantial investment that requires careful planning and consideration. By understanding your options and doing thorough research, you can navigate your way to the perfect boat that fits your lifestyle and budget.
The Unique Selling Proposition of Blackbeard Marine
If you're a boat enthusiast or an outdoor adventurer, your search for the perfect vessel might just end at Blackbeard Marine – a one-stop solution for all your boating needs. Let's take a closer look at what sets Blackbeard Marine apart from other dealerships in the Dallas area.
Wide Selection of Boats
When it comes to variety, few can match the diversity offered by Blackbeard Marine. They feature an extensive range of boats suitable for different lifestyles and budgets, including fishing boats, bass boats, and center console boats. If you're into pontoon or tri-toon boats, you'll be glad to know they offer models ranging from small single-engine options to 27ft, 800 horsepower dual engine tri-toons. Some of the brands they carry include G3, Suncatcher, Manitou, Crevalle, Savannah, Blazer, and Alumacraft.
Competitive Pricing
Blackbeard Marine's pricing is not just competitive, but it also offers unbeatable specials. They strive to ensure that their customers get the best value for their money, which is why they're one of the top-rated places to purchase boats in the Dallas-Fort Worth area.
Excellent Customer Service
Customer service is at the heart of Blackbeard Marine's operations. With over 20 years in the industry, their team of experienced professionals is dedicated to making your boat buying experience as easy and enjoyable as possible. They're knowledgeable and ready to assist you in finding the perfect boat for your needs, regardless of whether you're planning to sail on Lake Lewisville, Eagle Mountain Lake, Lake Ray Roberts, or Lake Tawakoni. Plus, they offer expert troubleshooting, diagnosis, and fixing services for all major outboard brands, ensuring your boat stays in top condition.
In a nutshell, Blackbeard Marine offers a unique trifecta of a wide boat selection, competitive pricing, and excellent customer service, making it an unbeatable destination for boat enthusiasts in the Dallas area.
Conclusion
Navigating your way to the premier boat buying destinations in Dallas is an exciting journey filled with many choices. From sport boats, jet boats, and sport cruisers to luxurious yachts, the Dallas boat market caters to every boating enthusiast's unique needs and budget. As we've explored, Dallas hosts several top-notch dealerships, each offering an array of boats and services.
Amongst these, Blackbeard Marine stands out as a premier destination for those looking to invest in a watercraft. They provide a wide selection of boats, competitive pricing, and excellent customer service, making them an unbeatable choice for boat enthusiasts in the Dallas area.
Moreover, the dealership's commitment to after-sales support, including boat maintenance and service, sets them apart. Whether you're a seasoned seafarer or a novice navigator, Blackbeard Marine's expert team is dedicated to guiding you through the entire boat buying process and beyond.
In conclusion, the Dallas boat market is as vast as the open sea itself. But with a little research, guidance, and careful consideration, you can sail smoothly towards your dream boat. Whether you're attracted to the luxury of Ocean Alexander Boats, the performance of Mastercraft Boats, the beauty of Sea Ray Boats, or the innovations in Harris Boats, Dallas's premier boat dealerships offer something for everyone.
As you embark on your boat buying journey, remember that the right boat dealer can make all the difference. Choose one that not only offers a wide selection and competitive prices but also prioritizes customer service and after-sales support. With Blackbeard Marine, you're not just buying a boat; you're joining a community of boating enthusiasts who share your passion for the open water. Enjoy the journey!