Choosing the Perfect Boat for Family Outings: Top Picks
August 18, 2023

Posted by

Blackbeard
Comments Off

on Choosing the Perfect Boat for Family Outings: Top Picks
Introduction
Choosing the perfect boat for family outings can seem like a daunting task, especially with the wide variety of options available on the market today. However, with the right guidance and understanding of your family's needs, you can find the perfect vessel that not only satisfies your budget but also ensures unforgettable moments on the water for your loved ones.
This guide aims to simplify your boat-buying journey by providing insights on different boat types perfect for family outings. We'll discuss everything from understanding your family's boating needs to safety considerations, and even how to get the best deals. With the right boat, your family outings will transform from ordinary to extraordinary, creating those cherished memories that last a lifetime.
Whether your family loves fishing, water skiing, cruising, or simply enjoying the tranquility of the open waters, there's a boat out there that's a perfect match for your lifestyle. So let's dive in and explore the world of boating together!
Understanding Your Family's Boating Needs
Before you plunge into the vast sea of boat options, it's crucial to comprehend your family's unique boating needs. Here are some determining factors to consider:
Type of Activities Your Family Enjoys
One of the first things to consider when purchasing a boat is the type of activities your family loves. Do you enjoy tranquil fishing trips, or does the thrill of water sports entice you? Perhaps you're more about leisurely cruising, exploring new locations, waterside picnics, or even overnight trips. Identify the activities you'll be primarily using your boat for, as this will be a significant factor in deciding what type of boat you should consider.
Size of Your Family
The size of your family is another essential factor to consider. The number of people you plan to regularly host on your boat will dictate the size and type of boat you need. You should also think ahead and account for potential guests. Remember, an overcrowded boat can quickly turn a fun day on the water into an uncomfortable and potentially unsafe experience.
Your Family's Boating Experience
Understanding your family's boating experience level is crucial. If you're a seasoned boater, a more complex boat might be right up your alley. However, if you're just starting out or have young children, you might want a boat that's easy to handle and navigate. It's also worth considering if you want to trailer your boat or moor it in a marina, as this will influence the boat size and type.
Your Budget
Finally, your budget plays a significant role in determining the type of boat you can afford. Boats can range from a few thousand dollars to hundreds of thousands, depending on the size, brand, features, and type. Keep in mind that owning a boat also comes with additional costs like maintenance, insurance, storage, and fuel. It's important to factor these into your budget to ensure a sustainable and enjoyable boating experience.
By understanding these factors, you'll be well on your way to selecting the perfect boat for your family outings. Sail on to the next section where we'll delve into the top boat types for family adventures.
Top Boat Types for Family Outings
Let's dive deeper into the specific features and benefits of these top boat types, and why they might be the perfect choice for your family.
Bowriders: Perfect for Small-scale Celebrations
Bowriders are fantastic for intimate gatherings and watersports enthusiasts. They are versatile, have ample seating, and provide easy access to the water. Ideal for joyrides across the lake, towing water toys, or swimming at the beach. Bowriders are an affordable option that offers a smooth and enjoyable ride.
Pontoon Boats: The Original "Party Barge"
Renowned as the original "party barge," Pontoon Boats are excellent for entertaining large groups. Modern pontoons come equipped with everything from changing rooms to built-in grills and blenders. With plenty of seating and room for up to dozens of guests, they are perfect for family outings.
Deck Boats: Roomier Option for Extra Passengers
Deck Boats are similar to bowriders but offer a bit more space, typically seating an extra passenger or two. Their design allows for more room in the bow, making them a fantastic option for larger families or those who like to bring along a couple of extra friends.
Cabin Cruisers: Ideal for Extended Time Aboard
For extended outings, Cabin Cruisers are hard to beat. They come equipped with full galleys, private bathrooms, and plenty of seating. They are essentially mobile homes that float, providing everything you need for adventures that last days at a time.
Center Console Boats: Wide-open Spaces for Entertaining
Center Console Boats offer wide-open spaces and plentiful seating, making them perfect for entertaining. Many models are outfitted with outdoor grills, ice makers, and wet-bars, offering a fantastic platform for festivities on the water.
Motor Yachts: Luxurious Surroundings for Big Crowds
If luxury is what you seek, Motor Yachts are the pinnacle of boating opulence. They offer multiple cabins, indoor and outdoor social areas, full cooking facilities, and all the conveniences of home. Depending on the size of your yacht, you could entertain a large crowd in the most lavish surroundings.
Personal Watercrafts (PWCs): Popular Entertainment Devices for All Ages
Personal Watercrafts (PWCs) are incredibly popular entertainment devices for people of all ages. They might not have extra space for things like cocktail tables, but they provide an exhilarating ride and are often a highlight at larger gatherings.
Sailboats: Ideal for Peaceful Gatherings
For those who enjoy the peace and quiet on the water, Sailboats are a fantastic choice. While they might not be considered high-capacity party machines, they offer a serene and engaging boating experience that brings everyone closer together.
Ski Boats/Wake Boats: Thrilling Experiences on the Water
For the thrill-seekers in your family, Ski Boats/Wake Boats are a wonderful choice. They offer the opportunity for exhilarating water sports like skiing and wakeboarding, ensuring an unforgettable day on the water for everyone.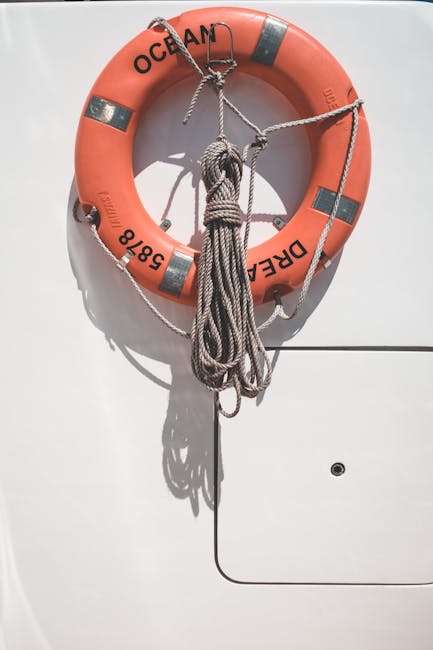 Safety Considerations When Choosing a Boat for Family Outings
Safety should be the cornerstone of your decision-making process when choosing the perfect boat for family outings. A boat that promises fun and excitement but falls short on safety measures is not worth the risk. So, let's dive into the key safety aspects you should consider when purchasing a boat.
Importance of Safety Features
Safety features should be a top priority when choosing a family boat. Boats equipped with non-slip surfaces, handrails, and grab handles can significantly reduce the risk of slips and falls onboard, ensuring your family's safety. Moreover, the ease of access from the water or dock, especially for children or older family members, is a crucial factor to consider.
Necessary Safety Equipment
When it comes to safety equipment, one of your first investments should be in a sufficient number of life jackets suitable for people of all sizes on board. From children's life jackets to "big and tall" life jackets, everyone on board should have a life jacket that fits them properly.
In addition to life jackets, a basic first-aid kit is essential. These kits, specifically designed for use on boats, include items like hydration tablets for those prone to dehydration and survival blankets for those exposed to extreme heat or cold.
Your onboard safety gear should also include visual and sound signaling devices for emergencies. Boats larger than 16 feet require a combination of distress flag, floating smoke signals, and/or flares. If you plan to enjoy nighttime outings, even smaller boats will need a distress signal.
Importance of Stability in a Boat
Lastly, the stability of a boat plays a crucial role in ensuring safety. A boat that is stable even in choppy waters can prevent seasickness and reduce the risk of accidents.
Remember, the most memorable family outings are those where everyone feels safe and comfortable. Ensuring your boat is equipped with the necessary safety features and equipment, and prioritizes stability, will provide peace of mind and allow your family to fully enjoy the boating experience.
How Blackbeard Marine Can Help You Choose the Perfect Boat for Your Family
Choosing a boat for family outings is a significant decision. It requires careful consideration of your family's needs, preferences, and budget. This is where Blackbeard Marine comes into play, providing a comprehensive solution to your boating needs.
Wide Selection of Boats
To ensure you find the right boat that aligns with your family's needs and lifestyle, you need a wide range of options to choose from. Blackbeard Marine houses an extensive range of boats suitable for different lifestyles and budgets, from fishing boats and bass boats to pontoon and tri-toon boats. They offer an array of models, from small single-engine options to larger, more powerful boats. This diversity ensures that you can find a boat that perfectly suits your family's needs and preferences, regardless of whether you're planning to sail on a lake or the open sea.
Discounted Prices
Your budget is a crucial factor when choosing a boat. Blackbeard Marine understands this and strives to provide the best value for your money. They offer competitive pricing and unbeatable specials, ensuring that owning a boat doesn't have to break your bank. So you can invest in a family boat without compromising on quality or features.
Expert Advice
The boat buying process can be complex, especially for first-time buyers or those unfamiliar with the boating world. This is why Blackbeard Marine offers expert guidance and advice to make your boat buying experience as easy and enjoyable as possible. Their team of experienced professionals is dedicated to assisting you in finding the perfect boat for your needs. They also offer expert troubleshooting, diagnosis, and fixing services for all major outboard brands, ensuring your boat stays in top condition.
In conclusion, choosing the perfect boat for your family outings is a journey that you don't have to navigate alone. With the wide selection of boats, competitive pricing, and expert advice offered by Blackbeard Marine, you can sail smoothly towards your dream boat. Enjoy the journey and the memorable family outings that follow!
Conclusion
Choosing the perfect boat for family outings is more than just a purchase; it's an investment in countless unforgettable memories. Whether you're casting lines on a fishing trip, watching the sunset on a peaceful sail, or making waves on a personal watercraft, the right boat can turn any outing into an adventure.
The key to making the perfect choice lies in understanding your family's boating needs, considering factors like the type of activities you enjoy, the size of your family, your boating experience, and, of course, your budget. From versatile bowriders and spacious deck boats to luxurious motor yachts and thrilling ski boats, there's a boat out there to match every family's lifestyle and preferences.
Safety should always be a top priority when choosing a boat. Prioritize models with robust safety features and always equip your boat with the necessary safety equipment. Remember, a stable boat isn't just a safer boat; it also ensures a more enjoyable experience for everyone on board.
Finally, remember that you're not alone in this journey. With resources like this guide and expert advice from trusted sources, you're well-equipped to make an informed decision. So go ahead, dive into the exciting world of boating, and embark on a journey filled with unforgettable family outings. Here's to smooth sailing and clear skies ahead!